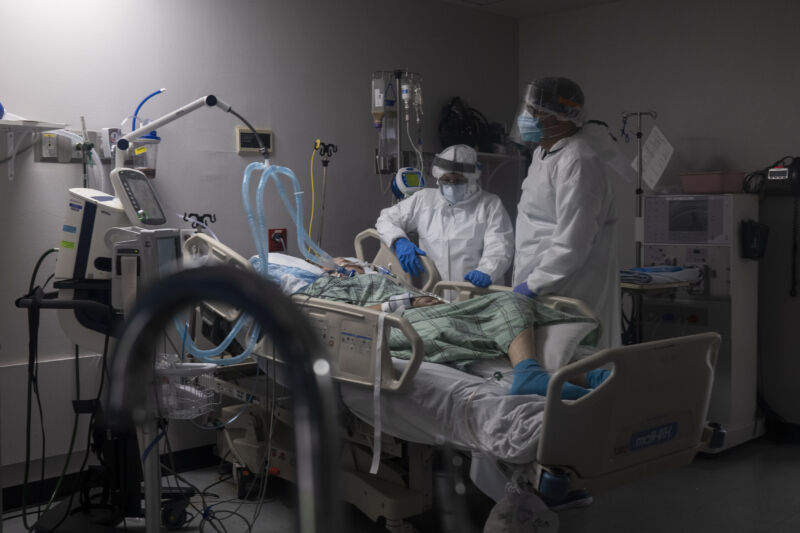 As COVID-19 hospitalizations in the US approach the highest levels seen in the pandemic so far, national efforts to track patients and hospital resources remain in shambles after the federal government abruptly seized control of data collection earlier this month.
The Trump administration issued a directive to hospitals and states July 10, instructing them to stop submitting their daily COVID-19 hospital data to the US Centers for Disease Control and Prevention—which has historically handled such public health data—and instead submit it to a new database in the hands of the Department of Health and Human Services. The change was ostensibly made to streamline federal data collection, which is critical for assessing the state of the pandemic and distributing needed resources, such as personal protective equipment and remdesivir, an antiviral drug shown to shorten COVID-19 recovery times.
Watchdogs and public health experts were immediately aghast by the switch to the HHS database, fearing the data would be manipulated for political reasons or hidden from public view all together. However, the real threat so far has been the administrative chaos. The switch took effect July 15, giving hospitals and states just days to adjust to the new data collection and submission process.