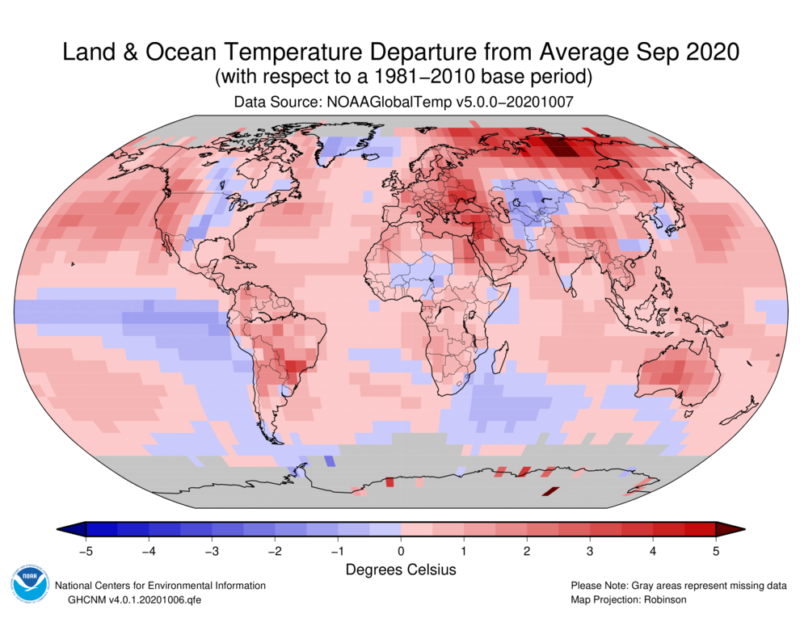 September apparently wasn't feeling like doing anything unusual, so it ended up being the warmest September on record for the globe. That's been something of a trend this year, with each month landing in its respective top three. It has become increasingly clear that 2020 will likely be the second warmest year on record, if it isn't the first.
Unlike in August, the contiguous US didn't set a record in September, though it was still above the 20th century average. A high-pressure ridge dominated over the West Coast again, leading to even more warm and dry weather for much of the Western US. But a trough set up over the Central US in mid-September, bringing cooler air southward.
Two more hurricanes—Sally and Beta—led to above-average rainfall in the Southeast. Total precipitation for the contiguous US was a touch above average as a result, but the average as usual masks local differences. Drought conditions have expanded and worsened over much of the West, and there has been little relief for wildfire conditions.