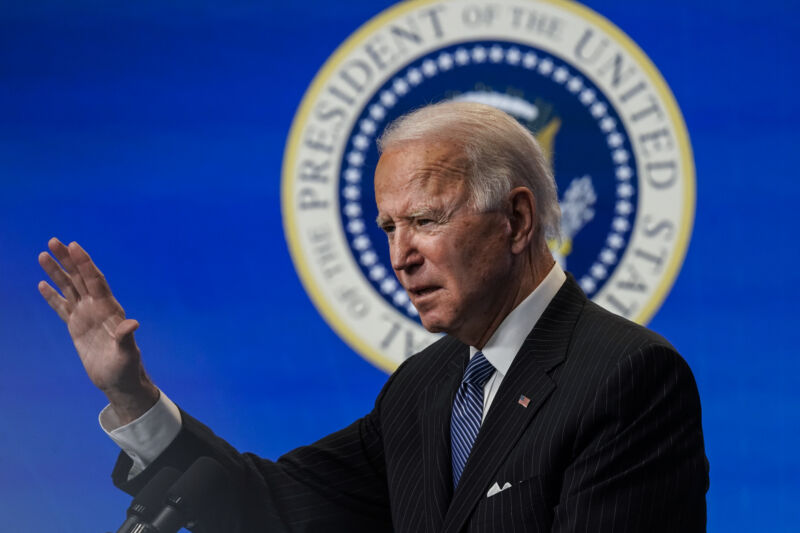 The federal government owns more than 600,000 civilian vehicles—trucks, vans, and passenger vehicles—with a large large majority running on gasoline or diesel fuel. On Monday, Joe Biden vowed to change that.
"The federal government owns an enormous fleet of vehicles, which we're gonna to replace with clean electric vehicles made right here in America," Biden said at a press conference to announce a new "Buy American" initiative.
This won't be easy. In 2019, the most recent year for which data is available, the federal government owned fewer than 3,000 battery electric vehicles—less than one half of one percent of the federal vehicle fleet.