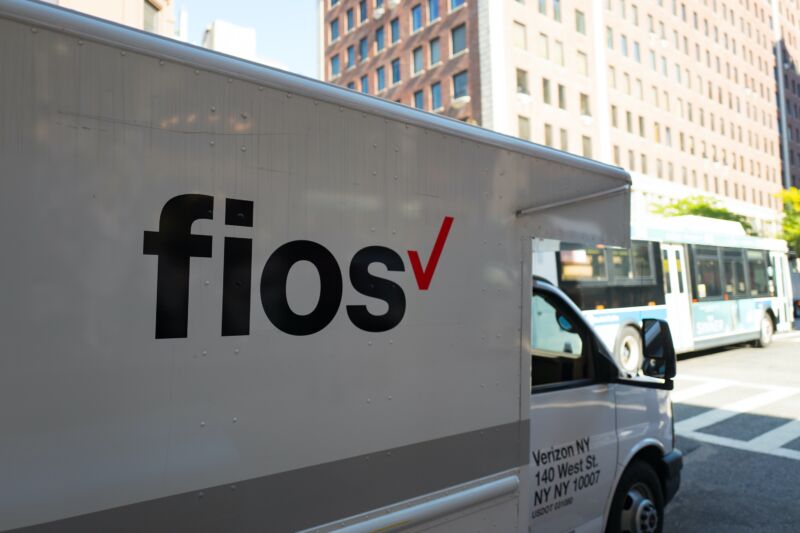 Verizon has agreed to bring FiOS fiber-to-the-home service to another 500,000 households in New York City by July 2023, settling a lawsuit over Verizon's failure to wire up the entire city as required in a franchise agreement.
"Today's settlement will ensure that 500,000 households that previously lacked Verizon broadband access because of a corporate failure to invest in the necessary infrastructure will have the option of fiber broadband, and create critical cost competition in areas where today only one provider exists," NYC Mayor Bill de Blasio's office said in an announcement last week. The settlement's full text is available here.
New York City sued Verizon in March 2017, saying the company failed to complete a citywide fiber rollout by 2014 as required in its cable-TV franchise agreement. At the time the lawsuit was filed, Verizon said it had brought its fiber network to 2.2 million of NYC's 3.1 million households.