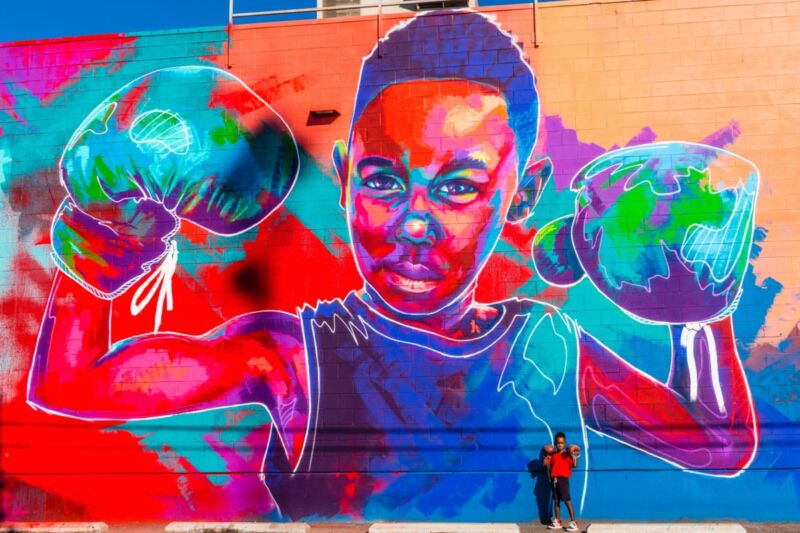 Mention the word "graffiti," and many people's thoughts immediately turn to vandalism in the form of defacement of property. But there is also graffiti that rises above such negative connotations and qualifies as bona fide street art. Think of the commemorative murals created after the death of NBA All-Star Kobe Bryant and his daughter Gianna; the Black Lives Matter logos painted on the streets in New York City, and along 16th Street in Washington, DC, last year amid ongoing protests; and the works of Banksy, Eduardo Kobra, and the countless other less well-known artists around the world, who embellish our streets with their work.
Street art, in turn, is vulnerable to vandalism, posing unique challenges to those seeking to preserve these rather ephemeral creations. This week, a team of Italian scientists described its novel, environmentally friendly new method to safely remove defacing over-paintings on street art at a meeting of the American Chemical Society (ACS).
"For decades, we have focused on cleaning or restoring classical artworks that used paints designed to last centuries," said co-author Piero Baglioni, a chemist at the University of Florence and principal investigator on the project. "In contrast, modern art and street art, as well as the coatings and graffiti applied on top, use materials that were never intended to stand the test of time."