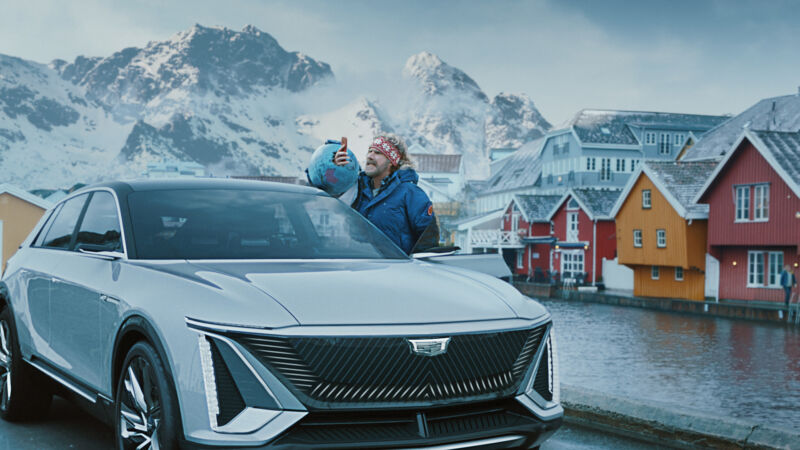 Although a bunch of automakers chose to sit out 2021, General Motors still saw value in advertising during this year's Super Bowl. The automaker used the event to promote its electric vehicle aspirations, which include plans to have an all-electric lineup by 2035.
This project will be propelled by a new platform called Ultium and will start with next year's Cadillac Lyriq and GMC Hummer EV. But you wouldn't know that from the ad campaign—at least not at first. Instead, we learn that Will Ferrell is really angry with Norway, and he wants to prank the nation of more than five million by sending them all anchovy pizzas.
The cause of this rage? Norway is doing better at EV adoption than the US. Much better, in fact, as 54 percent of all new vehicles sold in the Scandinavian country in 2020 were electric. Here in the US, plug-in vehicles accounted for a mere 2.2 percent of the 14.6 million new cars and trucks sold last year (although in absolute numbers, the US still bought about three times as many EVs as Norway).