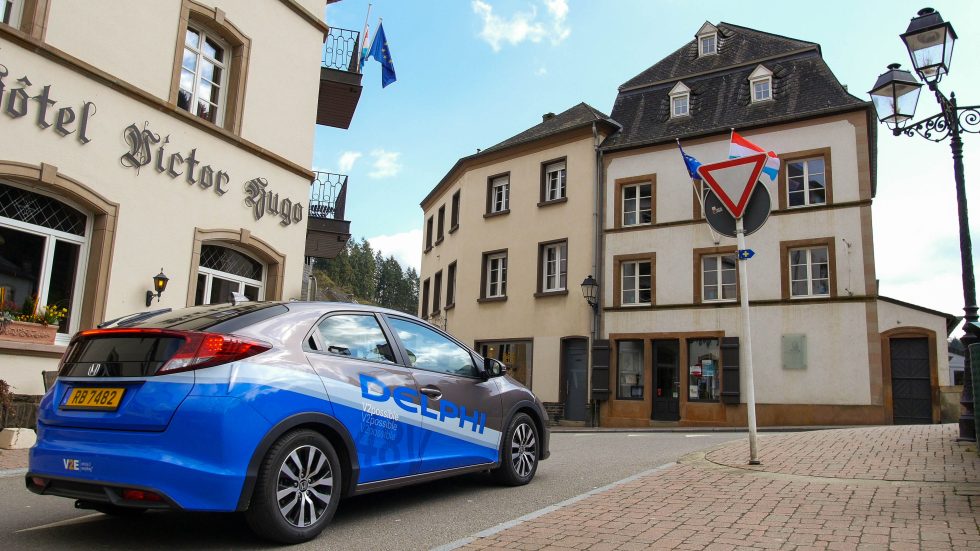 It's clear that we need to make our passenger vehicles a lot more efficient if we want to avoid some of the very worst effects of climate change. And it's also becoming increasingly clear that diesel—which was once looked at in places like Europe as a panacea for this problem—might not be quite so groovy, what with rampant emissions cheating in the auto industry. Delphi, a major vehicle component supplier, thinks it has a real solution to help us with this, in the form of 48V "mild hybrids."
Climate change is such a big problem that even Donald Trump (who says he doesn't believe in it, publicly) is spending money to defend his properties from sea level rise. Although passenger vehicle emissions are only part of the carbon emission problem, in the US, Europe, and China regulators are taking the problem seriously, with increasingly strict fuel efficiency targets for all new cars. Here in the US, car makers have until 2025 to double their average fuel economy to 54.5mpg, but things are even tighter abroad. China has set 2020 for its deadline, by which time manufacturer averages have to be down to 117 grams of CO2 per km driven, and the following year the EU requires fleet averages of just 95g/km. And along with those targets come hefty financial penalties for missing them.
Several years ago, we took a deep dive into some of the technologies that automakers are looking at to get themselves out of this bind. These features included variable valve timing, small capacity turbocharged engines, gasoline and diesel direct injection, cylinder deactivation, and stop-start functions. But all of those features are being widely deployed across new vehicle fleets, and it's clear that they won't be enough. Of course, there's also the wide world of electrification, like plug-in hybrid electric vehicles and battery EVs, but adoption of EVs of all stripes remains insufficient to really move the needle—even accounting for Tesla's gigantic Model 3 presales. That's where the 48V mild hybrid comes in.