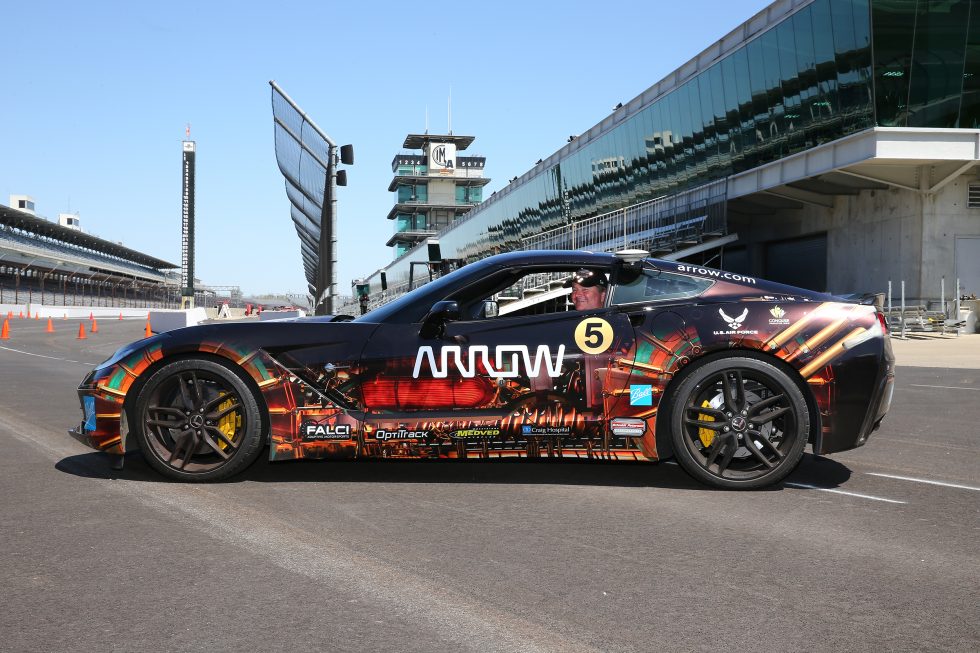 In the late 90s, Sam Schmidt had a promising career as an IndyCar driver, finishing fifth in the championship in 1999 after taking his first win in Las Vegas. In off-season, however, his ascension in the sport was derailed. During testing that following January, an accident at Walt Disney World Speedway in Florida left Schmidt a quadriplegic.
In the years since, Schmidt has continued to go racing but as a team owner. He's watched from the pit as drivers like Simon Pagenaud and James Hinchcliffe brought home glory for Schmidt Peterson Motorsport. But recently a collaboration with his team's title sponsor, Arrow Electronics, has placed Schmidt back where he belongs—behind the wheel of a car on track.
The car is a 2014 Chevrolet Corvette Stingray, and the initiative is called Project SAM for "Semi-Autonomous Motorcar." However, don't be fooled into thinking this is a self-driving vehicle. Instead, the core of Project SAM is about mapping the dynamic range of the car's inputs—steering, throttle, brake—and translating them to a different control format, in this case one suitable for a quadriplegic driver. "We needed to be able to control any feature of the car by using electronic signals and software," said Chakib Loucif, Arrow's VP of engineering.