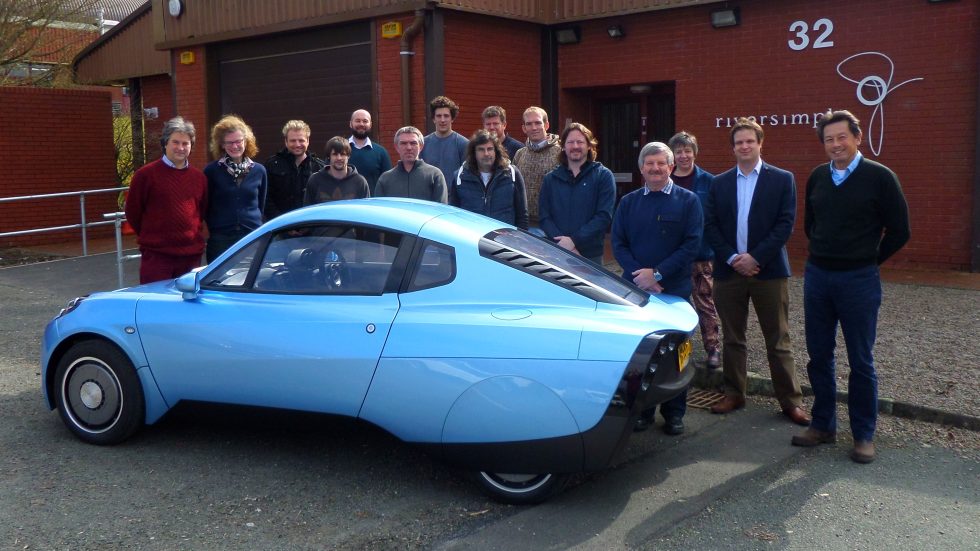 Specs at a glance: Riversimple Rasa
Body type
2-seat, 3-door hatchback
Power source
8.5kW Hydrogenics hydrogen fuel cell
Transmission
Four wheel-mounted electric motors
Power
16kW continuous (55kW peak)
Torque
4x 60Nm continuous (170Nm peak)
Chassis
Carbon composite monocoque with aluminium crash structure
Bodywork
Self-coloured thermoplastic panels
Steering
Unassisted rack and pinion
Suspension
Double wishbone (front)
Semi-trailing arm (rear)
Tyres
Michelin 115/80R15
Top speed
60mph (97km/h)
0-60mph
Under 10 seconds
Fuel tank capacity
1.5kg (hydrogen)
Extra power storage
1.9MJ (lithium-ion hybrid capacitors)
Rated max range
300 miles (485km)
Weight
580kg (1278lbs)
Wheelbase
2272mm (89.4in)
Dimensions
3673mm (144.6in) x 1630mm (64.1in) x 1332 (52.4in) (LWH)
Base price
TBA
An industrial estate on the outskirts of a sleepy spa town in deepest Powys, Wales, may not strike you as the obvious place to find an ambitious little hydrogen vehicle maker with plans to revolutionise the way we power, drive, and own our cars. But it shouldn't come as that much of a surprise.
Why not? Well, if you drive seventy-five miles to the south-west from Riversimple's HQ in Llandrindod Wells, you end up in Swansea, once the home of William Robert Grove who in 1842 pretty much invented the hydrogen fuel cell. And it's a hydrogen fuel cell that part-powers the Rasa, Riversimple's funky little two-seater prototype.
"Part-powers?" I hear you ask. While the majority of electric and hydrogen cars currently on the market are essentially conventional designs with battery or fuel-cell-and-battery power sources, the Rasa—the name comes from tabula rasa, the Latin for blank or clean slate—is the result of altogether more clever thinking. I'm inclined to use a word I usually avoid like the plague—holistic—to describe Riversimple's view of automotive design.