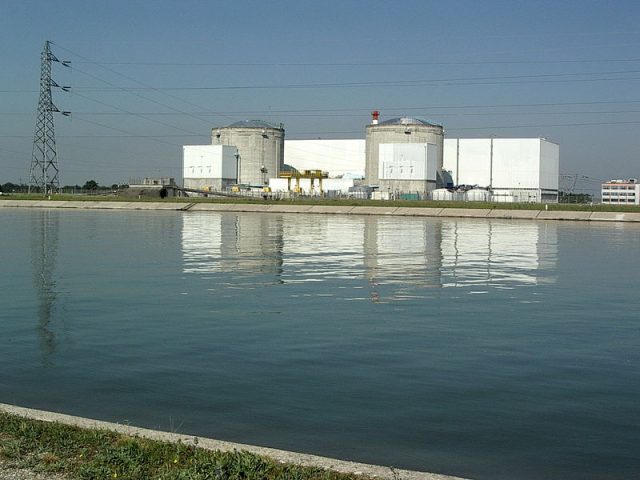 Tesla has "no current plans to open a factory in Europe," a spokesperson for the company told Ars. But that hasn't stopped French Energy and Environment Minister Ségolène Royal from saying that her best idea for repurposing an old nuclear power plant in northeastern France is to try to convince Tesla to build a factory there for its electric vehicles.
The Fessenheim plant, which sits on the France/Germany border, went into operation in 1978 and is currently operated by French energy company EDF. Today, it's the oldest working nuclear power plant in France, but after the 2011 Fukushima disaster, the French government decided to close the facility by 2017 in the interest of safety. German broadcaster Deutsche Welle reported earlier this week that in 2014, a water leak was discovered coming from one of the reactors, but jammed control rods forced EDF to shut the reactor down using unconventional methods. Deutsche Welle says that the incident was played down by EDF in 2014.
Still, many people oppose the closure of the power plant, with Royal noting in previous interviews that the nuclear plant supports some 2,000 jobs. France currently relies on nuclear power to supply 75 percent of its electricity nationwide, but the French government has said it wants to reduce this share to 50 percent by 2025, according to Deutsche Welle.