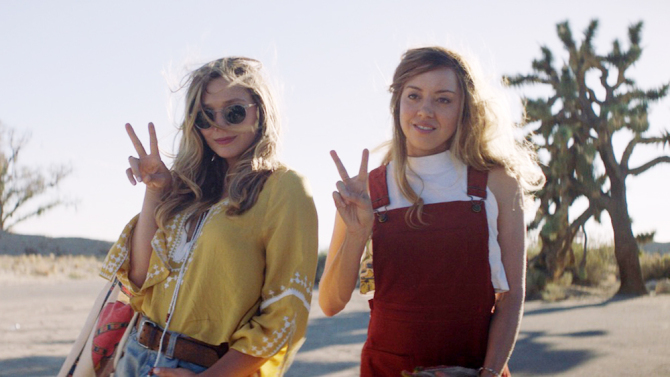 Ingrid Goes West is one of those indie flicks that flies just beneath the radar, the subjects of its savage satire just a little too obscure for the usual comedy treatment. But you shouldn't miss this brilliantly-acted takedown of Instagram fameballs, competing for followers and likes in the sunny sellout city of Los Angeles. Unhinged, funny, and sad by turns, this movie gets to the heart of what's wrong with social media—and why it destroys people's lives.
Ingrid is a social media addict whose fragile self-esteem is built on whether internet celebs "engage" with her on Instagram. As the film begins, we discover that she's recently been institutionalized after stalking and attacking a woman who replied to one of Ingrid's comments—and then never wrote to her again. The gleefully maniacal Aubrey Plaza (Parks and Rec, Legion) manages to play Ingrid as the pathetic object of broad satire, while also humanizing her. Yes, Ingrid is a fame-obsessed stalker, but she's also suffering from mental illness in the wake of her mother's death.
When she's recovered enough to leave the institution, the first thing Ingrid does is charge up her sparkle-encrusted phone and start looking for a new "friend." Her targets are all young women with huge followings whose lives are full of smiling "friends," quirky designer clothes, cool decor, and locally-sourced avocado toast. Quickly she finds her latest prey: Taylor (Elizabeth Olson), an up-and-coming fashionista with a cute dog and a taste for expensive housewares. Using a modest inheritance from her mother, Ingrid creates a new Instagram account under the name Ingridgoeswest, and relocates to Taylor's LA neighborhood.