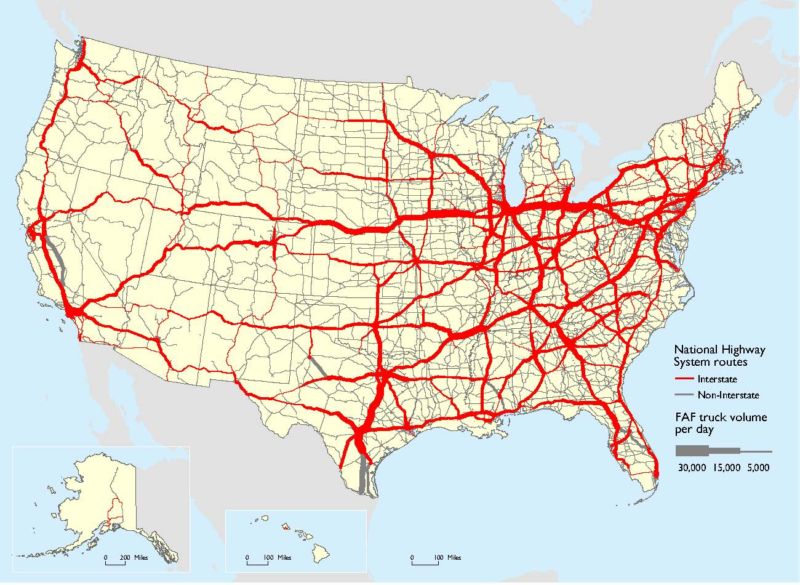 On Thursday, Reuters reported that Tesla is building electric semis with ranges of 200-300 miles. Tesla has said it will make all details about the semis public at an announcement in September.
Ars reached out to the company to confirm the report, and a spokesperson responded with a statement saying: "Tesla's policy is to always decline to comment on speculation, whether true or untrue, as doing so would be silly."
So if the report is true, would a truck with a range of 200-300 miles be enough to win entry into the freight trucking market? Possibly. A 2013 report from the National Renewable Energy Laboratory in Colorado notes that "trucks dominate the market today for freight shipments under 500 miles, which account for almost 80 percent of all domestic freight tonnage." Freight that needs to travel 500 miles or more tends to be transported by rail, waterways, or pipeline, at least if you're counting by tonnage (the Bureau of Transportation Statistics counts oil and gas pipeline deliveries as freight).