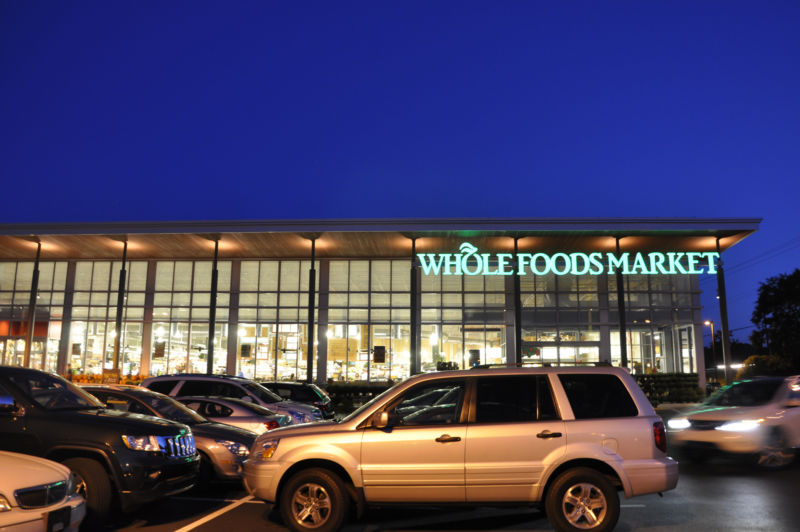 Amazon has the official green light to go through with its acquisition of Whole Foods, and customers will soon feel the difference in their wallets. According to a press release from Amazon, the company is set to lower prices of Whole Foods items the same day that the merger closes: Monday, August 28.
"We're determined to make healthy and organic food affordable for everyone," Jeff Wilke, CEO of Amazon Worldwide Consumer, wrote in the release. "Everybody should be able to eat Whole Foods Market quality."
Customers shopping at Whole Foods locations on Monday will see new, lower prices on various "grocery staples," including organic bananas, apples, salmon, organic large brown eggs, lean ground beef, avocados, and more. Amazon didn't detail how low those new prices would be, but any change is likely welcomed by Whole Foods customers. The store has been cheekily called "Whole Paycheck," due to how much money one can spend on a week's worth of groceries there.