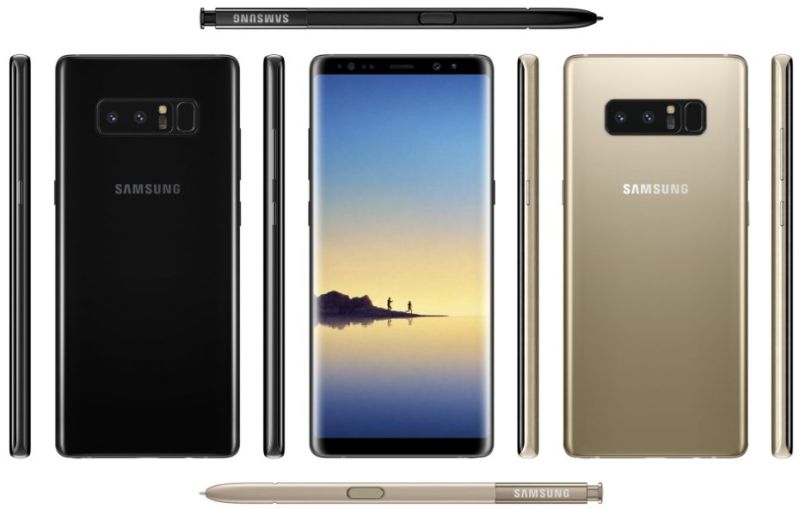 NEW YORK CITY—We're live from New York, where Samsung has taken the wraps off its new flagship device, the Galaxy Note8.
Samsung changed everything about the Galaxy S line earlier this year, and those changes are all making the jump to the bigger Note model. You get an extra-tall display with on-screen navigation buttons and slim bezels. The fingerprint reader has been moved to the back, next to the camera components. There's also an iris scanner, a dedicated hardware button for Samsung's "Bixby" voice assistant, and compatibility with Samsung's "Dex" desktop dock.
So what is actually different from the Galaxy S8, which launched almost five months ago? Well, first, it's slightly bigger. While the Galaxy S8+ topped out at 6.2-inches, the Note 8 bumps up to 6.3-inches. On the back there's Samsung's first dual-camera design, pairing a wide-angle camera with a telephoto one. Both have optical image stabilization. The Note8 has a more squared-off design, which leaves a bit more room internally for storage of the Note line's trademark S-Pen stylus, itself another addition over the S8.