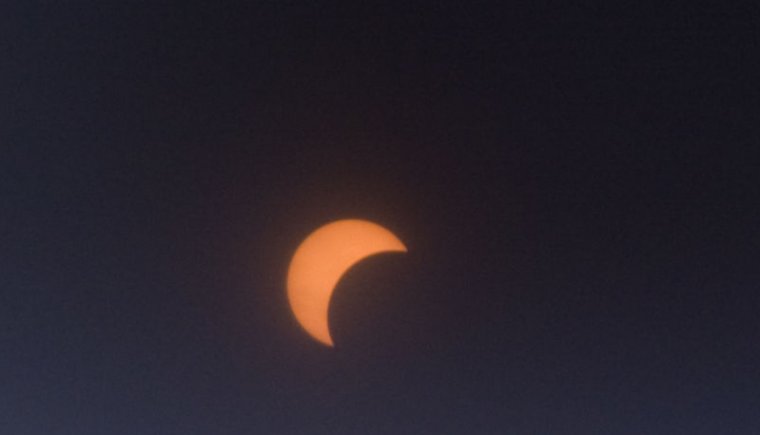 Our staff is sharing its eclipse stories and photos from today. The post will be updated as more come in.
OAKLAND, Calif.—Oakland  and the surrounding Bay Area are well-known for morning fog, particularly in the summertime. So despite having two telescopes and the helpful staff at the Chabot Space & Science Center, the clouds unfortunately didn't cooperate. Nevertheless, that didn't stop hundreds of people from gathering along the observation deck, near the historic telescopes named Leah and Rachel. Most people had brought protective eyewear or had made pinhole boxes, but with the cloud cover blocking the Sun anyway, they quickly figured out that they wouldn't be able to see the Sun with them on. Attendees squealed and yelped with joy as they attempted to view what was left of the Sun peeking out from behind the Moon and the thick white cloud cover. Your correspondent caught a few glimpses of the partially-eclipsed and cloud-covered Sun for just a few moments.
Meanwhile, my sister-in-law, Kelly Guyon, 28, who traveled north from Oakland, California, to Madras, Oregon, to observe totality, has declared herself an "eclipse chaser" now.