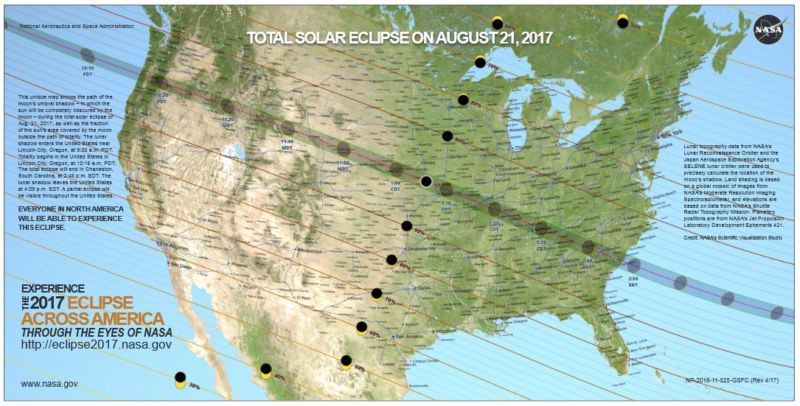 Unless you've been living under a rock, you know that August 21 will treat much of the United States to a partial or total solar eclipse. The total eclipse will be visible along a path that stretches from the Oregon-Washington border to South Carolina.
But even if you're not on the path of totality, you'd have to be in northern Maine to see more than half the Sun during the eclipse. New York City is over 1,000 kilometers from South Carolina, but we're still going to have over 70 percent of the Sun hidden.
Rather than rehash all the details—or warning you again not to look at the Sun without protection—we here at Ars are simply going to urge you to stop what you're doing and step outside if you're anywhere in North America. Even if it's cloudy. Even if you haven't gotten organized enough to obtain eclipse glasses.