Archive for April, 2017
April 28th, 2017
We got many samples from our readers and wethank them for this. It helps us to find how attacke …
Posted in Uncategorized | Comments (0)
April 27th, 2017
It's not always the newest or the most sophisticated threat you need to worry about, Verizon's breach and security incident data for 2016 shows.
Posted in Uncategorized | Comments (0)
April 27th, 2017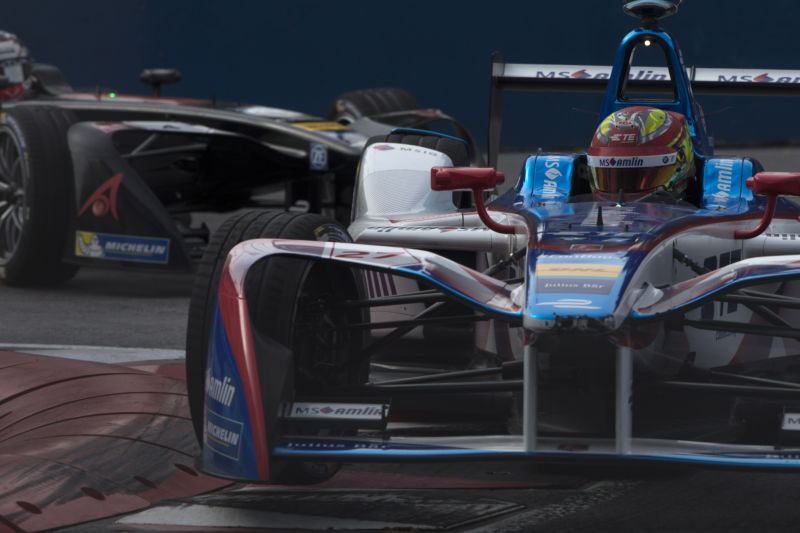 Now in its third season, Formula E has yet to shake some of its detractors. Sure, the batteries in each car aren't sufficient to complete an entire race distance, but the series is packed with talent, and the racing is pretty good. It's now also getting a lot of interest from OEMs and electric vehicle startups. Even though the budgets are a fraction of those in Formula 1 or the World Endurance Championship, the series is still able to provide a test bed for EV innovation and technology transfer to our future road cars.
BMW is the latest manufacturer to commit to the series, and it will join the grid in 2018 by partnering with the Andretti team. We recently spoke with the team and another one of their technical partners—TE Connectivity—to get a better idea of the kind of engineering demands involved in the sport. TE provides Andretti with connectors, sensors, and cabling, and it even embeds engineers in the team on six-month rotations, something that helps expose the rest of the company to lessons one learns in the high-pressure world of racing.
It has been a fruitful partnership for both sides. Andretti originally only knew of the company for its connectors when the two started working together in 2015, and Andretti's director of motorsport development, Roger Griffiths, told us that the team was surprised by just how much TE did and how the design of its cars could benefit from those capabilities.
Posted in Andretti, Cars Technica, Formula E, TE Connectivity | Comments (0)
April 27th, 2017
Facebook users can fuel a social spam botnet by providing verified apps' access tokens in exchange for "likes" and comments.
Posted in Uncategorized | Comments (0)
April 27th, 2017
What has not been updated in the new Top 10 list is almost more significant than what has.
Posted in Uncategorized | Comments (0)
April 27th, 2017
It's time to move from a dependence on the flawed process of vulnerability identification and remediation to a two-pronged approach that also protects organizations from attacks.
Posted in Uncategorized | Comments (0)