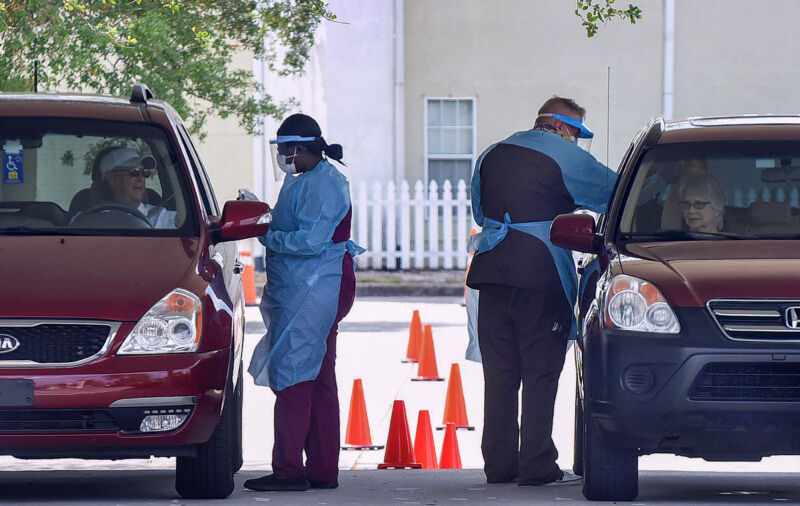 UPDATE, April 10: Late yesterday the administration reversed course on its controversial plan to pull federal funding from drive-through community based COVID-19 testing centers in several states.
Instead, the states can choose whether to continue to receive federal funding and support, or take over operations themselves, federal officials said.
After news about the potential closure of many of the 41 community-based testing centers circulated yesterday, a bipartisan group of Members of Congress wrote to Alex Azar, Secretary of the Department of Health and Human Services, asking the agency to continue funding the program.