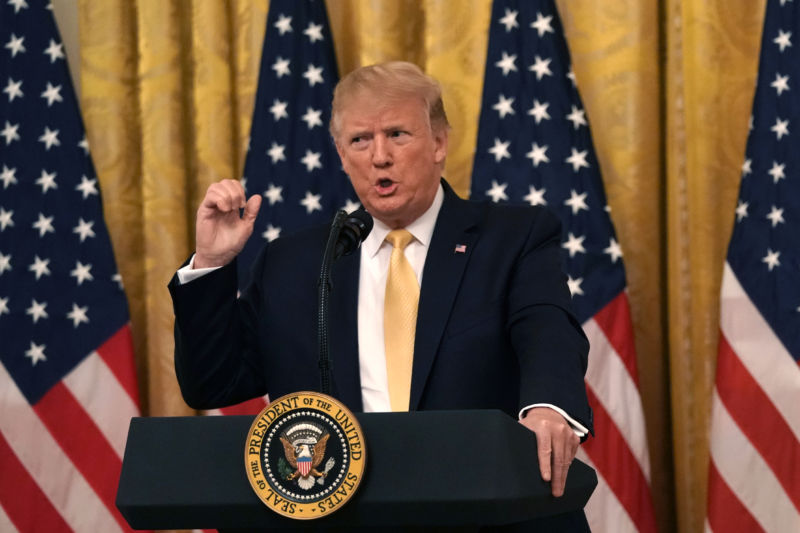 Donald Trump is not a fan of Libra, Facebook's proposed cryptocurrency, the president made clear in a series of tweets on Thursday evening.
"Facebook Libra's 'virtual currency' will have little standing or dependability.," Trump tweeted. "If Facebook and other companies want to become a bank, they must seek a new Banking Charter and become subject to all Banking Regulations, just like other Banks."
Trump is the latest—and most high-profile—public official to raise doubts Facebook's cryptocurrency plans. On Wednesday, Federal Reserve chairman Jerome Powell warned that "Libra raises many serious concerns regarding privacy, money laundering, consumer protection and financial stability."