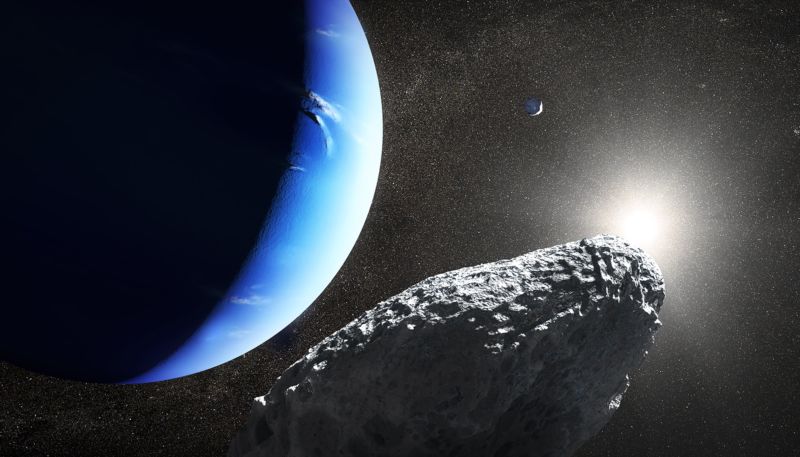 As the Voyager probes moved through the outer Solar System, they compiled a massive record of discovery. Among the newly found objects and phenomena were a large collection of small moons orbiting Jupiter, Saturn, Uranus, and Neptune. Most of these were beyond the ability of Earth-based hardware to image at the time—we actually had to be there to see them.
Since then, however, improvements in ground-based optics and the existence of the Hubble Space Telescope have enabled us to find a few small bodies that had been missed by the Voyagers, as well as other small objects elsewhere in the Solar System, such as the Kuiper Belt object recently visited by New Horizons. Now, researchers have found a way to use advances in computation to increase what we can do with imaging even further, spotting a tiny new moon at Neptune and possibly spotting another for the first time since Voyager 2 was there.
Finding moons
Given that Neptune has been visited by Voyager 2 and imaged frequently since then, any moons we haven't already spotted are going to be pretty hard to see, presumably because they're some combination of small and/or dim. The simplest way to see them is to increase the exposure time, allowing more opportunity for dim signals to emerge from the noise. This method won't work if there's a bright object nearby, which isn't so much of a problem with the outer planets.