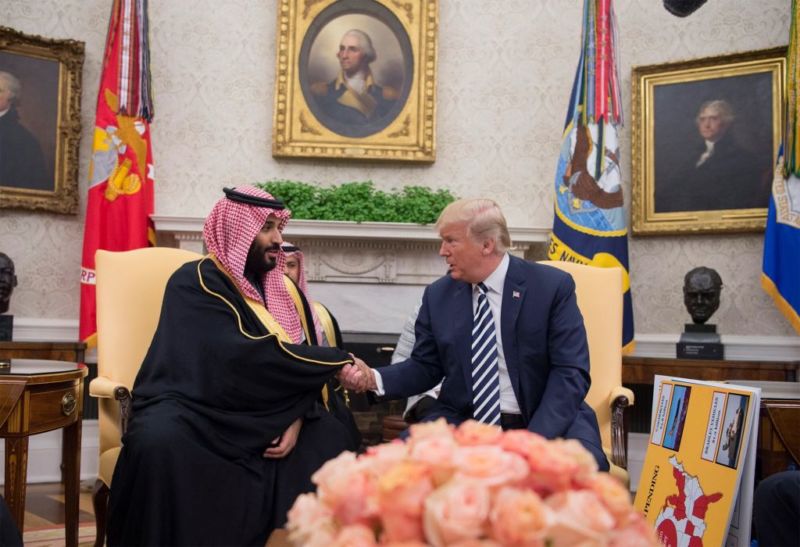 An interim report from the staff of the US House Committee on Oversight and Government Reform shows evidence that members of the Trump transition team and administration attempted to push through a plan from a consortium advised by former National Security Advisor Gen. Michael Flynn to sell nuclear technology to the Kingdom of Saudi Arabia. The plan would have led to the construction of 40 nuclear power plants and facilities to enrich uranium fuel. The technology, while focused on civil nuclear power, could give the Saudis resources that could be used to build nuclear weapons. The plan would also have pumped billions into a number of US companies involved in the nuclear industry, including the bankrupt nuclear services company Westinghouse Electric—which would have build the reactors.
Jeffrey Lewis, a nonproliferation expert at the Middlebury Institute of International Studies, told NPR's Ari Shapiro in an interview that the details in the report were "bonker-balls…can't come up with a better word. It's one of the most amazing things I've ever seen. It's a half-baked, grandiose plan with all kinds of things that could go wrong in it and people screaming at them to stop. And they don't stop."
Despite repeated wave-offs by national security officials, members of the White House team and Trump confidants outside the White House—including Tom Barrack, the chairman of the Trump inauguration committee and a close friend of the president—continued to press forward on the scheme. Barrack, who urged Trump to take on Paul Manafort as his campaign manager, also tried to broker a secret meeting between Manafort and the crown prince of Saudi Arabia, according to a New York Times report.