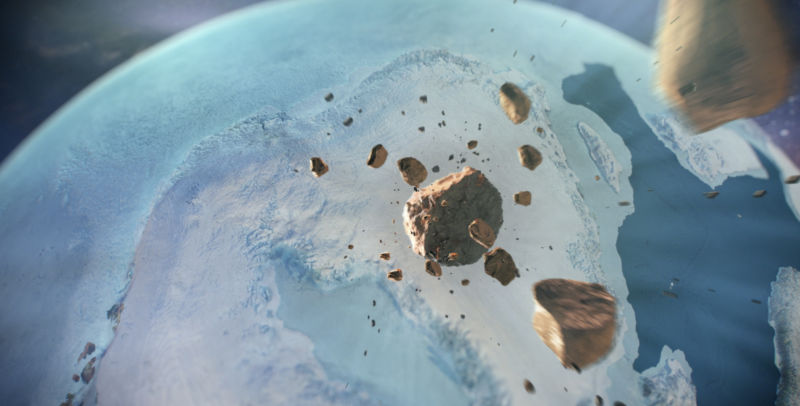 You might not think of giant impact craters as being particularly subtle or in any way capable of hiding from us. If so, you'll be surprised by the discovery, announced this week, of a 31-kilometer- (19-mile-) wide crater we didn't know existed.
Let's get the important questions out of the way—no, the crater isn't home to a Godzilla or some Lovecraftian horror. It's filled with ice. And that's how it escaped our notice for so long.
The crater lies beneath Hiawatha Glacier in northwestern Greenland. One of the tools researchers use to monitor the shrinking of the Greenland Ice Sheet is airborne radar surveys. The resulting high-resolution data shows the shape of the ice sheet's surface, some of its internal layering, and even the bedrock below. In this case, it revealed a suspiciously circular depression in the ice near the glacier's edge.