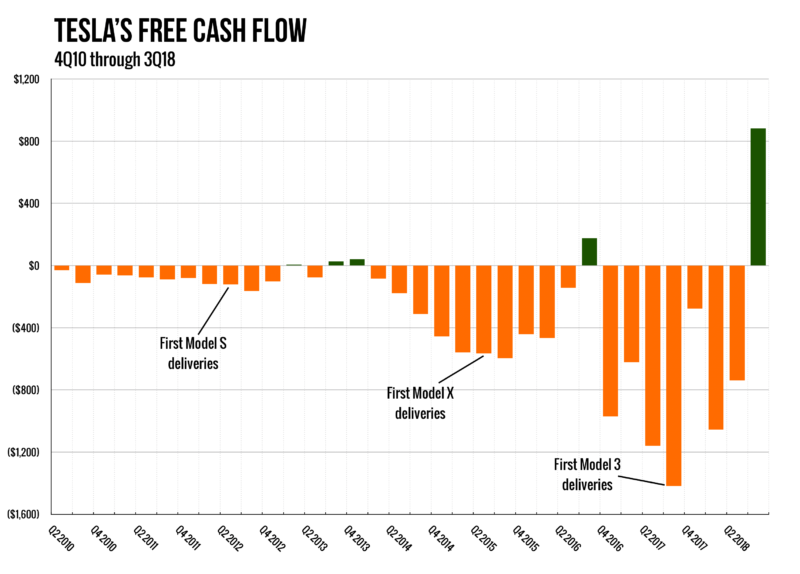 Tesla confounded critics on Wednesday by reporting healthy profits and significantly positive cash flow in the third calendar quarter.
For months—years, actually—critics have warned that cash flow problems threatened the company's survival. Many experts scoffed when CEO Elon Musk claimed back in April that he would deliver positive cash flow—and profits—starting in the third quarter of 2018. Bloomberg ran a splashy feature titled "Tesla Doesn't Burn Fuel, It Burns Cash"—complete with a graphic of Musk throwing dollar bills into a pair of Boring Company flamethrowers.
"They're going to be on the verge of bankruptcy, because they need the capital markets to survive," investor John Thompson told Fox News the same month.