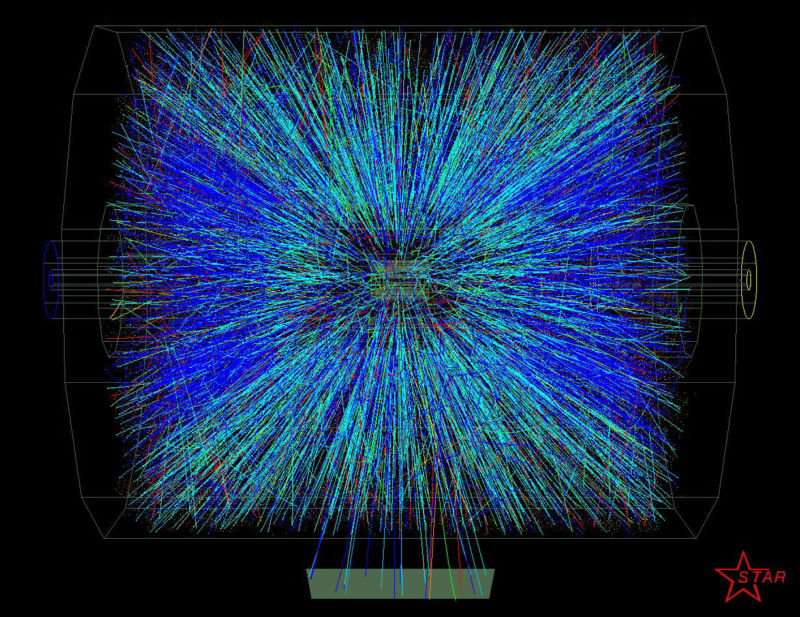 The building blocks of atoms, protons and neutrons, are composed of a collection of particles called quarks and gluons. Shortly after the Big Bang, however, the Universe was too energetic and dense for the quarks and gluons to form stable interactions. Instead, the Universe was filled with a form of matter called a quark-gluon plasma, where the particles could interact with each other promiscuously.
Billions of years later, a bunch of primates figured out how to re-create a quark-gluon plasma by smashing heavy atoms together. It was the first time the material is known to have existed since the Universe's first moments. But a group of astrophysicists is now suggesting that the biggest stars in the Universe also form something like a quark-gluon plasma as they explode, and these researchers use this to explain why we see so many distinct-looking supernovae.
It goes boom
Physical models of stellar explosions have done remarkably well at explaining what we see out in the Universe. They have helped us understand the amount of mass needed before a star will explode (as opposed to forming a white dwarf) and can describe the differences among a number of classes of supernovae. But something rather embarrassing happens as we move on to larger stars. For blue supergiants, with dozens of times the Sun's mass, the models stop exploding.