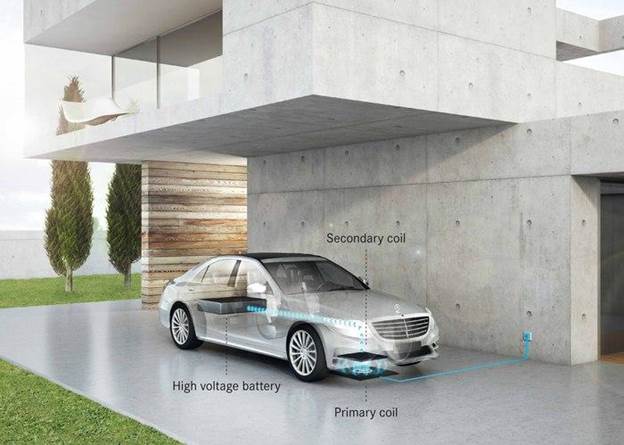 Back in 2015 we took a look at Qualcomm's Halo wireless car charging technology. It uses induction charging to top up a hybrid car's batteries without the hassle of actually having to plug in, at roughly the same efficiency as a wired connection. Since then we've been wondering when we might see a Halo-equipped car reach market. Wonder no more: on Tuesday, Mercedes-Benz and Qualcomm announced that the 2017 S550e (the hybrid version of the flagship S-Class sedan) now has the option of wireless charging.
Instead of a cable for plugging one's S550e into the wall, owners will get a charging pad for their carport or garage. Simply drive the car over the pad, and once the two halves of the charger are aligned, charging begins. It's a 3.6kW system (Qualcomm has previously told Ars it could also work at 6.6kW), which makes it suitable for topping up the 8kWh battery in the big Benz, but as yet probably too slow for a fully electric vehicle.
As yet there's no price on Mercedes-Benz's website for the wireless charging option, but given the S550e's base price of $96,600, we're pretty sure it'll be affordable to owners.