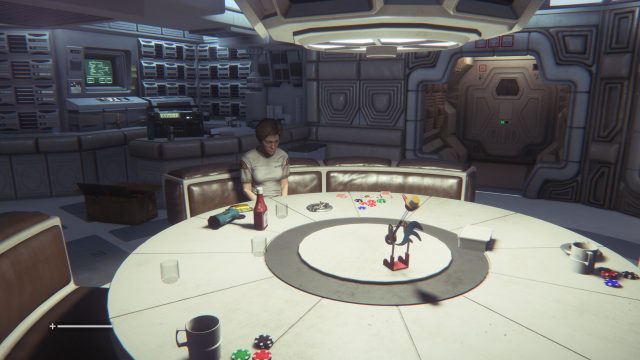 Although 2014's Alien: Isolation was a well-written, beautifully stylish exercise in terror, it failed to sell in large enough quantity for publisher Sega to justify a sequel—something for which we are all lessened, because the game is an exquisitely crafted love letter to the Alien universe. It's also—as can be attested by numerous Youtube reaction videos—pants-wettingly terrifying.
The game was released just before the consumer versions of the Rift and Vive VR headsets became available, but it had a hidden Rift DK2-compatible gameplay mode that could be enabled by editing a configuration file. The VR mode mostly worked—the camera clips through the player's body a lot, and folks prone to VR sickness would likely get nauseated within minutes due to the lack of any kind of VR accommodation in the game's design, but even in its limited unsupported form the VR mode was stunning—and provided an even more terrifying experience than playing on a regular screen.
Unfortunately, the extended screen method by which Isolation's VR mode functioned made it incompatible with the release versions of the Rift or Vive. The game's sales figures were too low for Sega to justify bringing the coding team back together to update the feature for consumer headsets, and it would have passed into history as little more than an experimental footnote.
Except, of course, for the fan community—thanks to them, you can once again play Alien: Isolation in VR. Mostly.