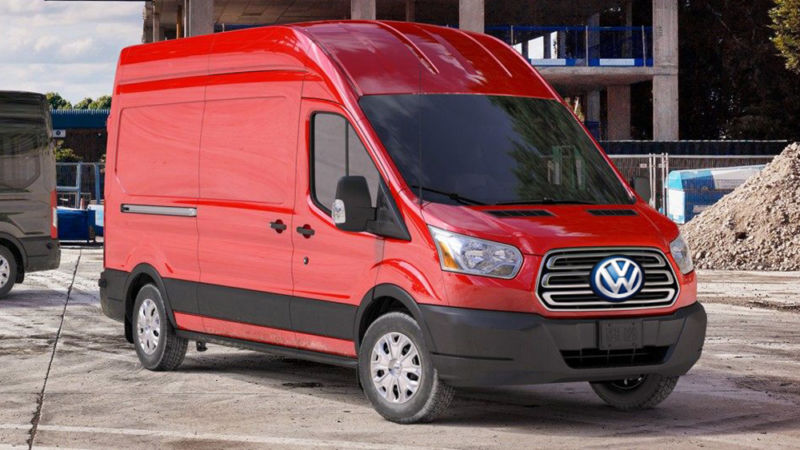 We have seen a couple of big news days for two of the world's biggest automakers. On Monday, Ford used the North American International Auto Show in Detroit to announce the Shelby GT500, an uber-Mustang, as well as new Explorer crossovers. The same day, Volkswagen—one of the few German brands to attend Detroit this year—revealed the latest Passat sedan and an $800 million investment in its plant in Chattanooga, Tennessee. The US plant is to become VW's North American base for manufacturing electric vehicles, adding 1,000 new jobs with production of electric vehicles using the new MEB architecture beginning in 2022.
You'd think that either company would be relaxing at this point; after all, both just laid out some pretty strong plans to sell a lot of vehicles here in the US market. But throughout yesterday, automotive Twitter (yes, it's a thing) was a-buzz with news of something else, a joint press conference between the two rivals. On Tuesday morning we got our answer: a global alliance between Ford and Volkswagen, with each contributing one of its strengths in an area where the other has a weakness.
It's not a merger, and no shares are trading hands between the companies. But it will involve plenty of collaboration. First up? New commercial vans and medium-sized pickups for the global (read not-US) market. And that's medium-sized as determined by those markets, so we're talking Ranger-sized, not F-250 monsters. Ford will build pickup trucks to be badged by both automakers, starting in 2022. It will also develop a replacement for the Transit van, with VW taking responsibility for a new city van due in 2023.