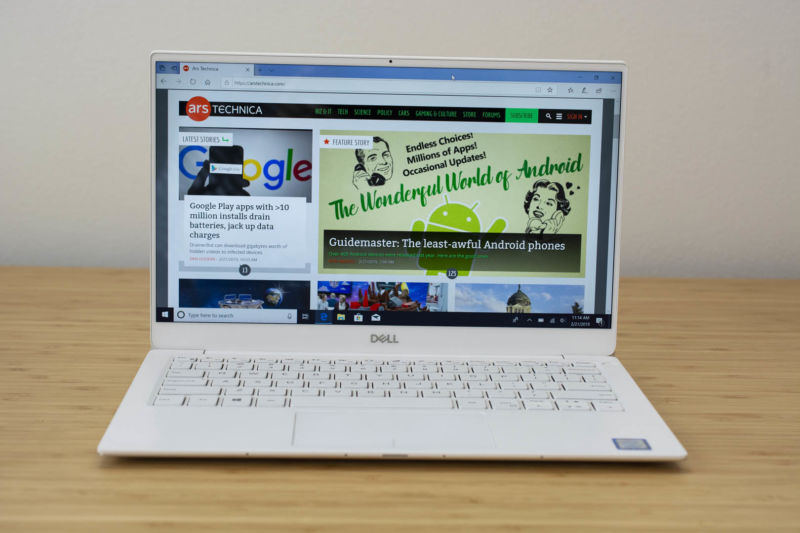 Dell gave its XPS laptop an overhaul last year, but 2019 is all about refinement. Announced at CES, this year's XPS 13 laptop looks largely the same as the 2018 model, but it has a few new and improved features that attempt to right some of the wrongs of the previous generation.
The "wrong" that we've harped on the most since the XPS line arrived was its up-nose webcam. That strange webcam placement became a mainstay on the XPS 13 for years—even when other Dell laptops didn't have it. Finally, Dell has done away with that and managed to stick a custom-made, minuscule webcam inside the top, thread-thin bezel of the XPS 13's display.
Those who don't use laptop webcams may roll their eyes at this change, but it's an important one to call out especially when discussing Dell's newest edition of its flagship laptop. With that change and others, Dell is hoping it has created a near-perfect Ultrabook. But how close has the company actually gotten to achieving that goal?