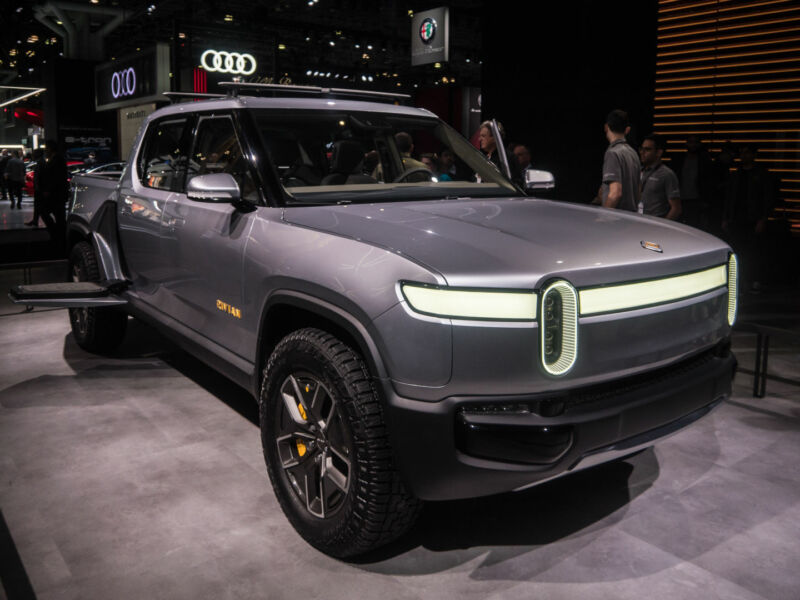 Upstart electric vehicle maker Rivian has added $2.5 billion to its war chest, the company announced on Friday.
It's Rivian's fifth fundraising round in just 18 months. The company raised $2.85 billion in four previous fundraising rounds between February and December of 2019. This gives Rivian more than $5 billion to spend on manufacturing capacity for its forthcoming electric trucks and SUVs.
Rivian is planning to build two consumer vehicles that were both introduced to the public in 2018. There's an electric truck called the R1T and an SUV called the R1S. Both are based on the same battery-powered all-electric skateboard platform and boast ranges up to 400 miles.