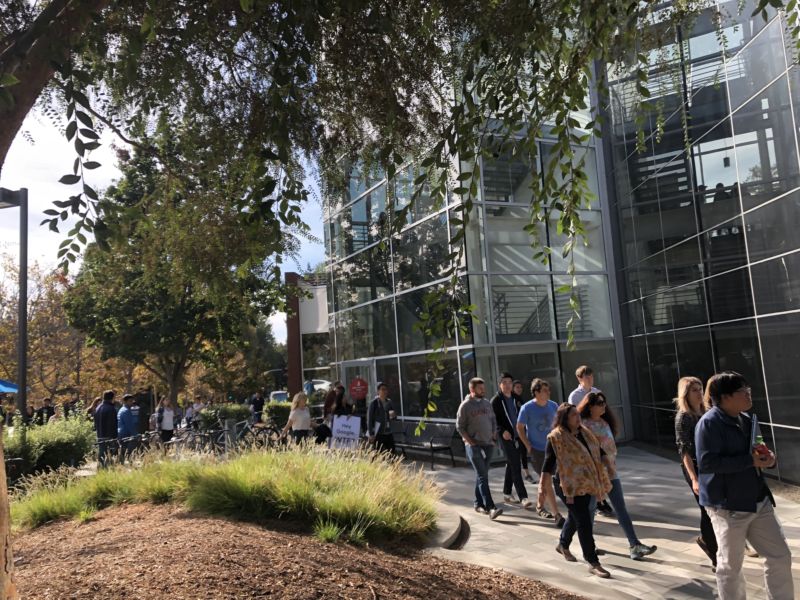 Google is dropping forced arbitration requirements for its employees, the company announced on Thursday. Starting March 21, both existing and new employees will have the option to sue Google in court and to join together in class-action lawsuits.
The news is a victory for a group of activist Google employees who have been pressuring Google to make this change since last fall. Thousands of Googlers walked out last November to protest Google's handling of recent sexual harassment controversies.
Google quickly agreed to drop forced arbitration requirements in certain sexual harassment cases. But critics kept up the pressure, and Google is now exempting all employees and direct contractors from forced arbitration requirements in a broader range of cases.