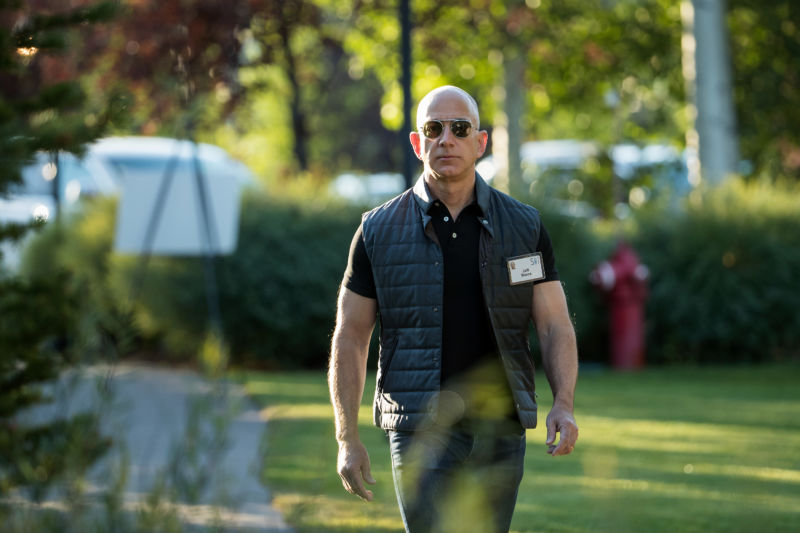 Yesterday Jeff Bezos alleged that David Pecker, CEO of the company that publishes the National Enquirer, attempted to blackmail Bezos by threatening to publish nude photos of Bezos. The married Bezos allegedly sent the explicit photos to another woman, broadcaster Lauren Sanchez.
One of the big unanswered questions in the story is how the National Enquirer obtained the photos. One obvious possibility is that someone hacked Bezos' phone—or possibly Sanchez's.
But in an interview on MSNBC, Washington Post reporter Manuel Roig-Franzia pointed to a different possibility. The Post is owned by Bezos, and while Roig-Franzia says he hasn't talked to Bezos directly, he has talked to Gavin De Becker, a legendary security consultant who is working for Bezos. "Gavin De Becker told us that he does not believe that Jeff Bezos' phone was hacked," Roig-Franzia said. "He thinks it's possible that a government entity might have gotten hold of his text messages."