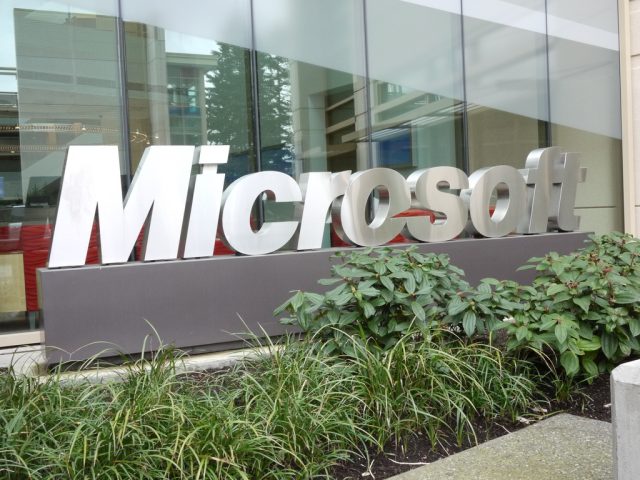 Microsoft has posted the results of the second quarter of its 2019 financial year, which runs up to December 31, 2018. Revenue was $32.5 billion, up 12 percent year-on-year; operating income was $10.3 billion, up 18 percent; and net income was $8.6 billion, as compared to a $6.3 billion loss due to the impact of the Tax Cuts and Jobs Act one year ago. Earnings per share were $1.08, as compared to a loss of $0.82.
Microsoft currently has three reporting segments: Productivity and Business Processes (covering Office, Exchange, SharePoint, Skype, Dynamics, and LinkedIn), Intelligent Cloud (including Azure, Windows Server, SQL Server, Visual Studio, and Enterprise Services), and More Personal Computing (covering Windows, hardware, and Xbox, as well as search and advertising).
Productivity group revenue was up 13 percent to $10.1 billion, with operating income up 20 percent to $4.0 billion. Commercial Office revenue was up 11 percent, with seat growth of 27 percent; this growth continues to be driven by the shift to cloud, with Office 365 revenue up 34 percent but perpetually licensed revenue down 21 percent. Consumer Office revenue was almost flat, growing by just 1 percent. This drop in growth comes after a series of strong quarters; a year ago, Office consumer revenue was up 12 percent, with the intervening quarters showing growth of 12, 8, and 16 percent. Microsoft says that Office 365 subscriptions were up, now totaling 33.3 million, but the weaker-than-expected PC market offset this growth. Dynamics revenue grew by 17 percent, and LinkedIn by 29 percent.