Archive for the 'BitTorrent' Category
July 20th, 2016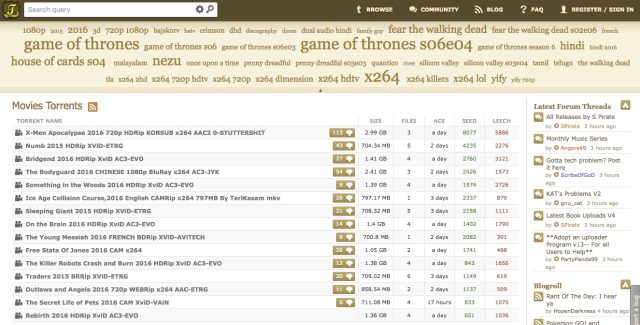 Federal authorities announced Wednesday the arrest of the alleged mastermind of KickassTorrents, the world's largest BitTorrent distribution site. As of this writing, the site is still up.
Prosecutors have formally charged Artem Vaulin, 30, of Ukraine, with one count of conspiracy to commit criminal copyright infringement, one count of conspiracy to commit money laundering, and two counts of criminal copyright infringement.
According to a Department of Justice press release sent to Ars, Vaulin was arrested Wednesday in Poland. The DOJ will shortly seek his extradition to the United States.
Posted in BitTorrent, KickAss Torrents, Law & Disorder | Comments (0)