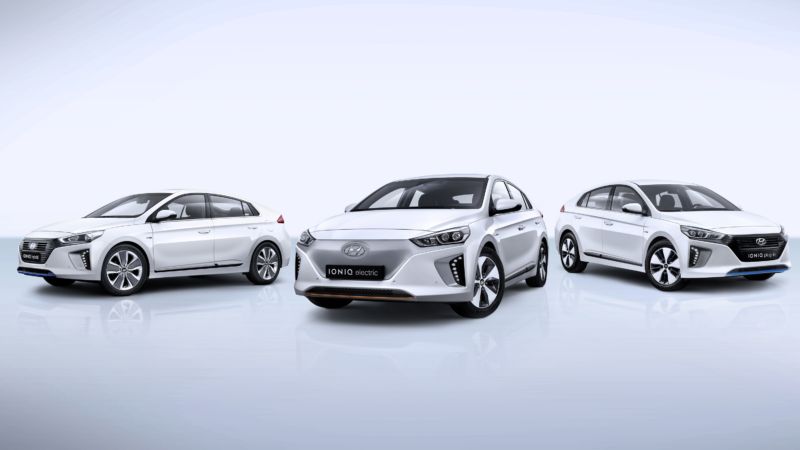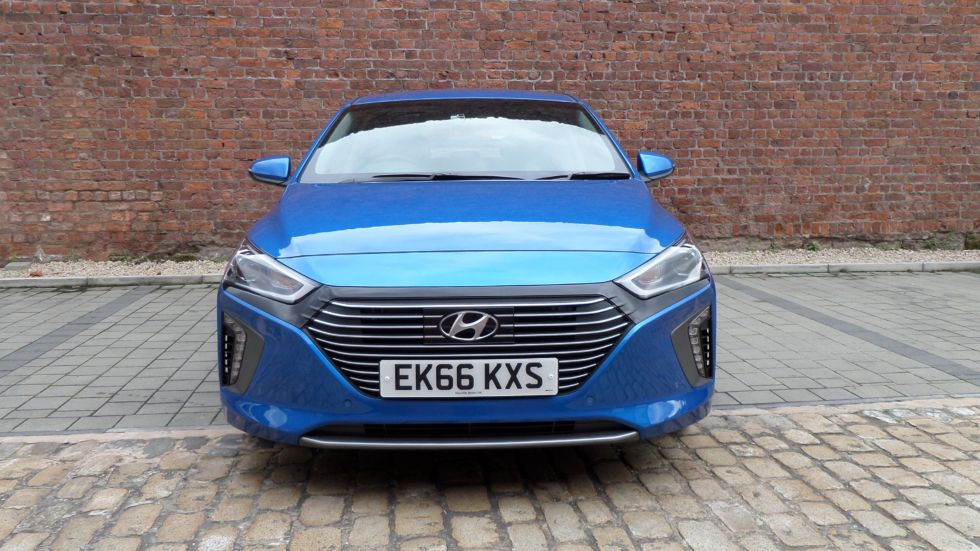 Specs at a glance: 2016 Hyundai Ioniq Hybrid
Body type
Five-door hatchback
Layout
Front-wheel drive
Powertrain
1.6L 4-cylinder Atkinson cycle petrol engine, with electric hybrid drive and 1.56kWh Li-ion battery
Transmission
Six-speed automatic DCT
Horsepower
105ps (petrol engine) / 32kW (electric motor) / 104kW/141ps (combined)
Torque
147Nm (petrol engine) / 170Nm (electric motor) / 265Nm (combined)
Suspension
MacPherson strut (front) / Multi-link (rear)
Tyres
195/65 R15
Top speed
115mph
CO2
79g/km
Combined fuel economy
83.1mpg
Weight
1,870kg
Wheelbase
2,700mm
Dimensions
4,470 x 1,820 x 1,450mm (LWH)
Base price
£19,940
Sometimes the dice just roll the right way. I had been scheduled to spend a week kicking the tyres of Kia's new Niro at the end of August but a mixup with the booking and then the theft of a press fleet car meant that I didn't actually get my hands on it until the last week of September, which happened to be a week before the UK press launch of the Hyundai Ioniq.
So I decided to tackle them all at once. The Ioniq (that's "ionic" rather than "ion-eek") will eventually be available in three guises: pure electric, hybrid—which I'm reviewing here—and a plug-in hybrid due to arrive in Blighty next spring. As it happens, the Ioniq hybrid drivetrain is also found in the Kia Niro (pronounced like the actor rather than the pen), while a plug-in version of the Niro will also appear down the line.