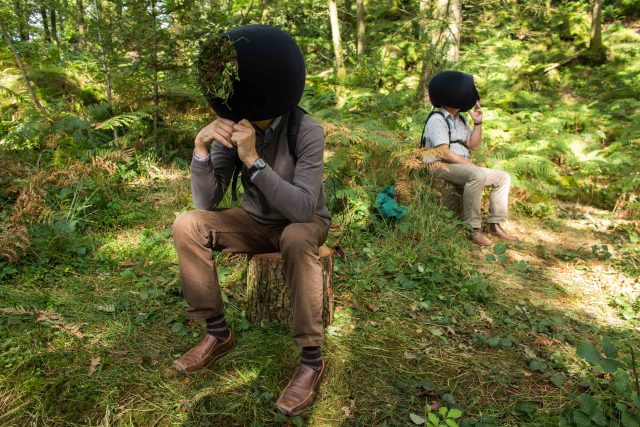 Virtual reality may have launched with gamers in mind, but so far the most interesting applications for the technology have come from outside the games industry. Case in point: Marshmallow Laser Feast's In the Eyes of the Animal, a VR experience showcased at this year's Sundance film festival, which showed what it would be like to see and hear a forest through the eyes of its fluffy (and not so fluffy) inhabitants.
The experience is, as you might imagine, a strange one. When it launched, In the Eyes of the Animal was set in the dream-like Grizedale Forest in the Lake District. Amongst the ferns and ancient oaks, viewers strapped on an Oculus Rift headset (weirdly encased in a grass-covered pod), and were transported through a pink and purple landscape, transforming from a midge into a dragonfly, and then from a frog into an owl.
In the Eyes of the Animal was made using a combination of 360-degree cameras, drones, and laser and CT scans. London's Natural History Museum pitched in too, offering up animal footage captured with photogrammetry, while surround sound and audio vibrations were added to help complete the experience.