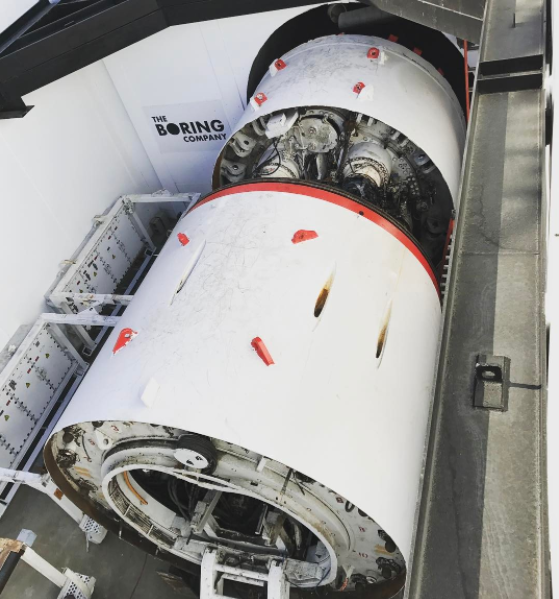 Tesla, SpaceX, and Boring Company CEO Elon Musk is good at finding alternative markets for his products. He did this with the lithium-ion batteries he was building and sourcing for his Model S, X, and eventually Model 3 cars: by developing a line of stationary storage battery products, he tapped into another well of potential customers at little additional expense.
Similarly, Musk told mayors on Thursday that he wants The Boring Company to dig sewers, water transport, and electrical tunnels under cities, in addition to the transportation-focused tunnels he hopes to dig to house electric skate systems.
Musk mentioned this alternate use for his boring machines at the National League of Cities' City Summit, during a "fireside chat" with Los Angeles mayor Eric Garcetti. According to Forbes, Musk told the audience, "The Boring Company is also going to do tunneling for, like, water transport, sewage, electrical. We're not going to turn our noses up at sewage tunnels. We're happy to do that too."