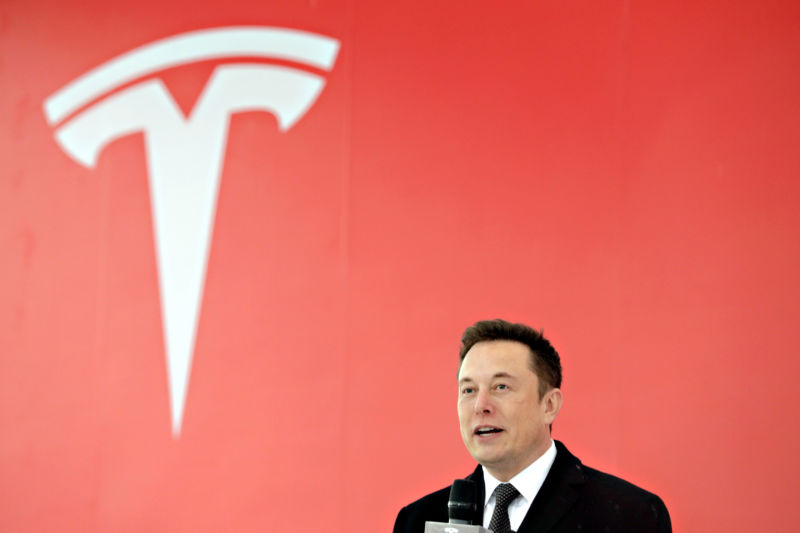 Tesla is cutting its workforce by about 7 percent, CEO Elon Musk announced in a Friday morning email to employees. Musk said that the cuts are necessary to help Tesla cope with what Musk described as an "extremely difficult challenge: making our cars, batteries and solar products cost-competitive with fossil fuels."
Tesla's stock price fell more than 9 percent on the news.
Tesla grew its workforce by 30 percent in 2018, according to Musk, but that growth turned out to be unsustainable. And Tesla is facing a number of headwinds in the coming months.