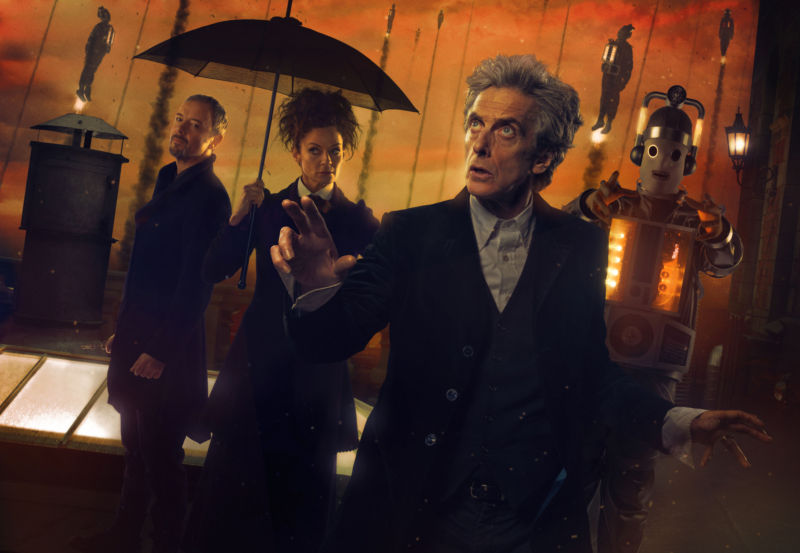 This is a post-UK broadcast review of Doctor Who: The Doctor Falls. River Song always warned the Doctor against spoilers, so be sure to watch the episode first. Doctor Who, season 10, airs on Saturdays at 6:30pm UK time on BBC One, and 9pm EDT on BBC America.
Bookends are a common theme in the final episode of season 10 of Doctor Who—the reading material in between places Missy and the Master in the same time stream, and the 12th Doctor and, tantalisingly, the first Doctor also collide in the final moments of The Doctor Falls.
And the seed was there from the very beginning of Steven Moffat's swansong season at the helm of Doctor Who. "Never underestimate a crush," the Doctor (Peter Capaldi) tells Bill (Pearl Mackie) in The Pilot, after he manages to see off the ever-advancing, drippy goth monster Heather (Stephanie Hyam). In The Doctor Falls, Heather returns to bring Bill back to life and mend her broken heart. All the while, Bill is oblivious to the fact the Time Lord is still alive, albeit fatally wounded.