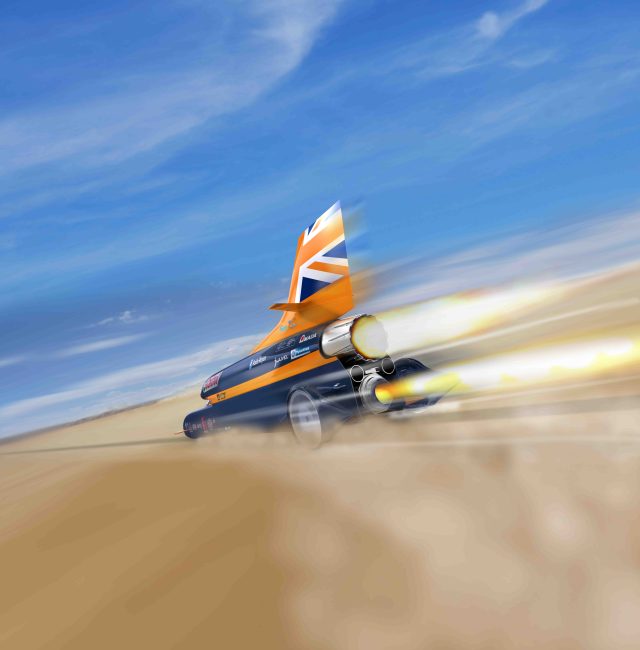 Update: It's Thanksgiving weekend in the US, so many Ars staffers are working through leftovers instead of to-do lists. And with the recent news that one of the most interesting land-speed engineering projects around is experiencing funding issues (just a year after it finally ran a test and hit 210mph), we're resurfacing this profile of Bloodhound SSC. The initiative boils down to a single question: How do you build a car capable of setting a new land speed record on the far side of 1,000mph? This story originally ran on March 19, 2014, and it appears unchanged below.
Human beings achieved many 'firsts' in the 20th century. We climbed the planet's highest mountains, dived its deepest undersea trench, flew over it faster than the speed of sound, and even escaped it altogether in order to visit the moon. Beyond visiting Mars, it may feel like there are no more milestones left to reach. Yet people are still trying to push the envelope, even if they have to travel a little farther to get there.
Richard Noble is one such person. He's spearheading a project called Bloodhound SSC that will visit uncharted territory on its way to a new land speed record on the far side of 1,000mph. The idea of a car capable of 1,000mph might sound ludicrous at first blush, but consider Noble's credentials. The British businessman is responsible for previous land speed records in 1983 and 1997, the first of which came with him behind the wheel.