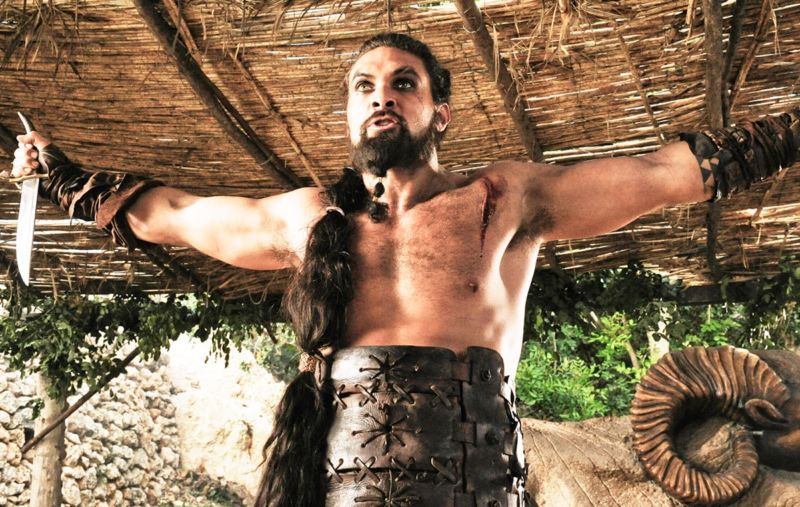 Deadline Hollywood reports that Aquaman star Jason Momoa—who immortalized Dothraki warlord Khal Drogo in the first season of Game of Thrones—is in negotiations to portray another science-fiction warrior, Duncan Idaho from Dune, Frank Herbert's beloved 1965 science fiction novel. Directed by Denis Villeneuve, this new film adaptation is expected to begin shooting this year.
(Mild spoilers for original novel below.)
Dune is set in the distant future (where else?), and follows the fortunes of various noble houses in what amounts to a feudal interstellar society. Much of the action takes place on the planet Arrakis, where the economy is driven largely by a rare life-extending drug called melange ("the spice") that also conveys a kind of prescience. There's faster-than-light space travel, a prophecy concerning a messianic figure, giant sandworms, and lots of battles, as protagonist Paul Atreides (a duke's son) strives to defeat the forces of Shaddam IV, Emperor of the known universe.