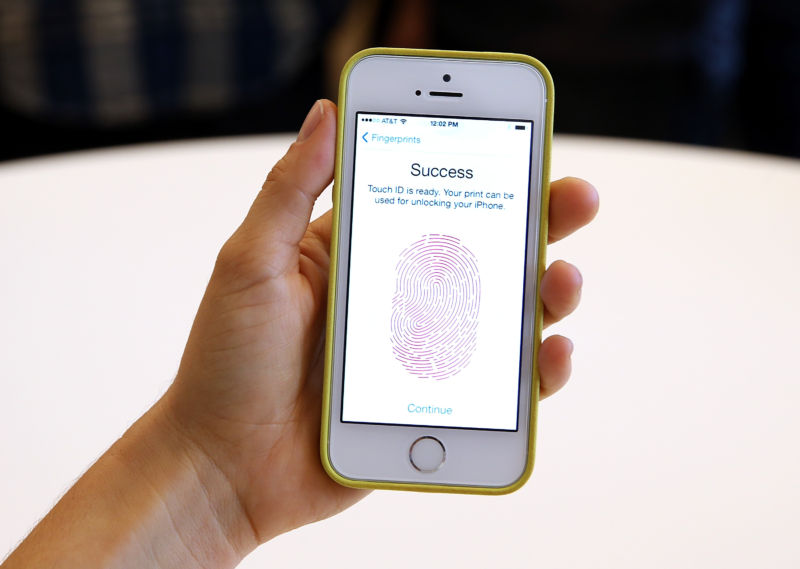 Federal prosecutors in Los Angeles have been successful in getting judicial approval for two highly unusual searches. The warrants allowed the authorities to force suspects, who were inside their California homes, to press their fingerprints on a seized smartphone to see if it would unlock, Ars has learned.
On Sunday, Forbes published the first-known redacted court filing associated with the search of a home in Lancaster, California, about 70 miles north of downtown Los Angeles. The 12-page memo filed in federal court outlines the government's argument as to why it believes it can conduct such a search under the Fourth and Fifth Amendments, which protect against unreasonable search and seizure, and against compelled self-incrimination, respectively.
The Lancaster document is dated May 9, and Forbes managed to contact an unnamed resident at the home, who confirmed that the search had taken place. That person said that "neither they nor any relatives living at the address had ever been accused of being part of any crime, but declined to offer more information," according to Forbes.