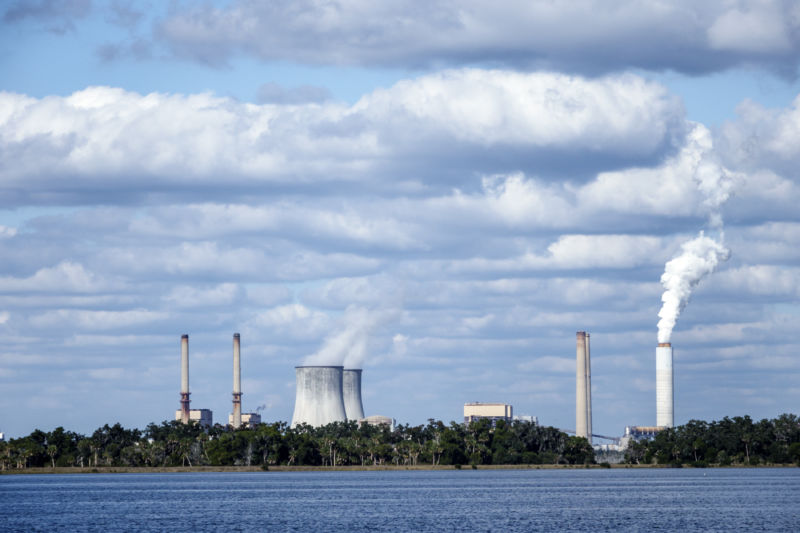 It may come as a surprise that as of 2015, most of the water taken out of US ground- and surface-water sources was withdrawn by the electricity sector. Irrigation is a close second, and public supply is a distant third.
In 2015, thermal power generation—anything that burns fuel to create gas or steam that pushes a turbine—used 133 billion gallons of water per day. That water is mostly for cooling the equipment, but some of it is also used for emissions reduction and other processes essential to operating a power plant.
Those gallons are mostly freshwater, but some near-coast power generators do use saline or brackish water to operate. Much of the water is returned to the ecosystem, but some of it is also lost in evaporation. The water that is returned can often be thermally polluted, that is, it's warmer than what's ideal for the local ecosystem.