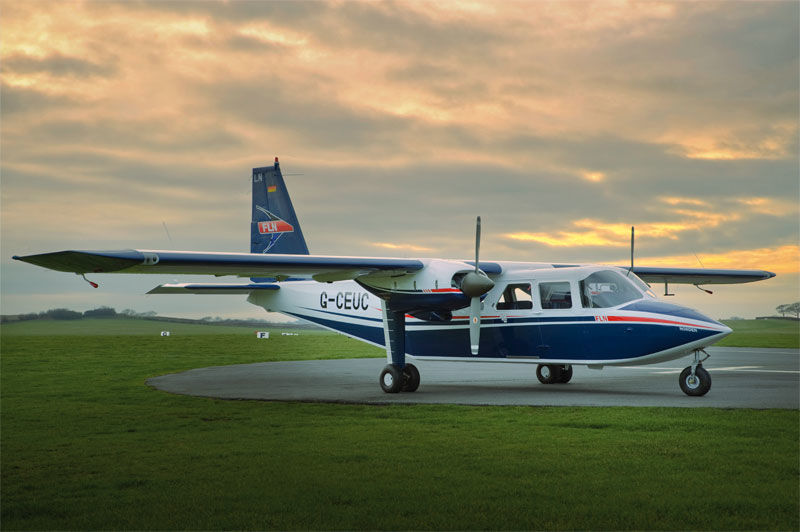 Up in the remote northeast of Scotland, residents of the Orkney Islands use small island-hopping aircraft to commute around the archipelago. The longest flight in the area is 15 minutes, traveling 33 miles from the city of Kirkwall to the island of North Ronaldsay. The shortest flight takes an average of 80 seconds to travel 1.7 miles between the islands of Westray and Papa Westray. That flight holds the Guinness World Record as the shortest commercial flight route in the world.
Now, Scottish airline Loganair and aircraft modifier Cranfield Aerospace Solutions are working together in the hopes of turning the Orkney Islands' 10 inter-island routes all-electric, perhaps even establishing the world's first all-electric commercial flight routes.
Electric planes are still something of a pipe-dream for environmentalists and technologists. Jet fuel is extremely energy-dense compared to batteries, and flight requires a lot of energy at little additional weight. Electric flight startups are either developing hybrid battery/jet-fuel planes or banking on the continuous improvement of batteries to make their visions viable years down the road. While the most optimistic see the advent of lithium-air batteries and engine efficiency improvement as a path to commercial electric flight, others have focused on decarbonizing jet-fuel synthesis.