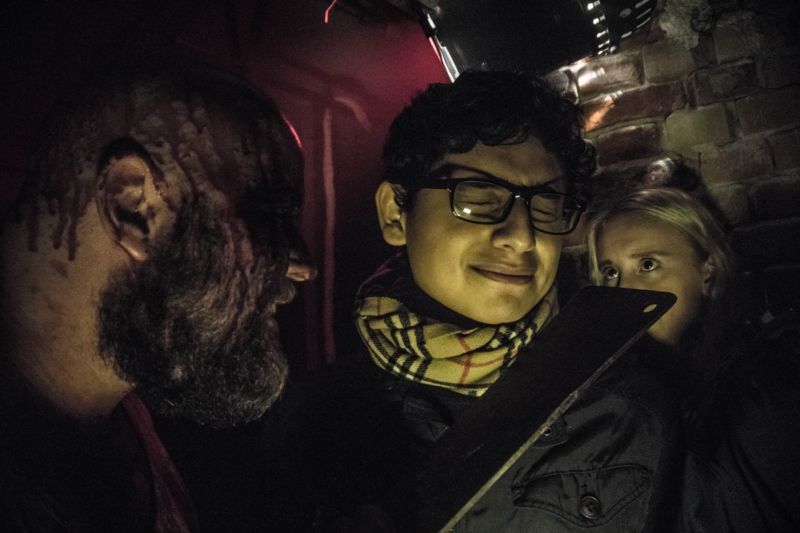 It's no secret that many of us here at Ars are genuine fans of horror. As a child, I would compulsively devour horror short stories and watch classic movies on late-night TV, like Alfred Hitchcock's Psycho (1960) or I Was a Teenage Werewolf (1957). Then I'd lie awake at night in terror, convinced a werewolf was lurking just outside my bedroom window. (In reality, it was a trick of light and shadow against the curtains.) That's the central paradox of horror: we both fear the experience of watching a scary movie, or reading a terrifying book, and compulsively seek it out
According to Mathias Clasen of Aarhus University in Denmark, we seek out being afraid in controlled settings as a means of confronting our fears in a safe environment. Clasen specializes in studying our response to horror in books, film, video games, and other forms of entertainment, and he is the author of Why Horror Seduces. It's one way we can explore "issues of morality and evil and the contours of our own psychological landscape," he said. "We find and challenge our own limits. And we may even practice coping strategies. It does not make us fearless, but it does seem to make us better at regulating fear."
Like me, Clasen has a lifelong love of horror, even though as a child he was terrified of scary stories. "I would have nightmares and would sleep with the lights on," he admitted. That changed in his teenaged years. "What psychologists call a hedonic reversal took place," he said. "I started feeling this weird attraction [to horror] that I couldn't really understand." He devoured the writings of Stephen King, Edgar Allan Poe, and H.P. Lovecraft. While earning his various degrees in literature, he found a rich collection of dark gothic material in the English literature canon.