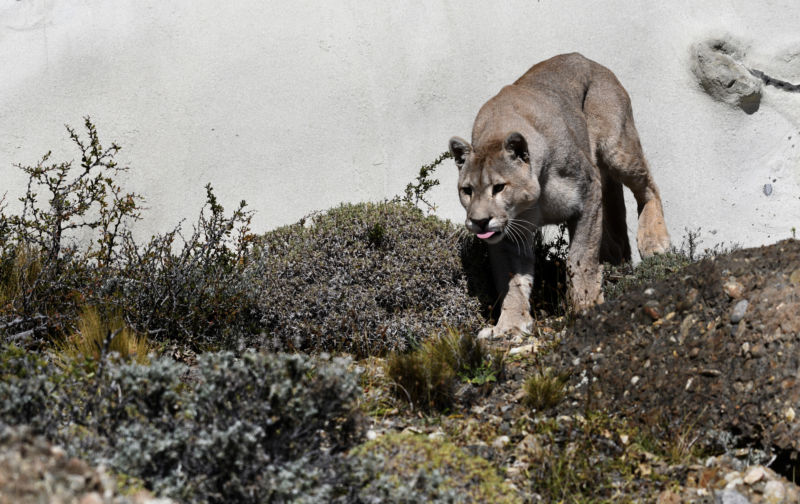 When you're an 80kg (180lb) apex predator with massive teeth and claws, the world is your litter box—but you might have to wait a few thousand years for someone to come along and clean it up. Archaeologists recently scooped up a dried piece of 16,500-year-old puma feces (called a coprolite) from the floor of the Peñas de las Trampas rock shelter in the mountains of northwest Argentina.
The cold, dry environment helped preserve the material, along with its cargo of a few dozen roundworm eggs, well enough for parasitologist Romina Petrigh and her colleagues to sequence DNA from the eggs. The result is the oldest DNA ever recovered from feces and the oldest parasite DNA ever sequenced.
Big cats and tiny worms
Mitochondrial DNA from the coprolite itself revealed what had left the evidence behind: a puma, the largest member of the family Felidae, which also includes domestic cats. The dried-up calling card showed that Ice Age pumas shared the southernmost reaches of South America with giant ground sloths, now-extinct American horses, and the relatives of modern alpacas and llamas. It also offers a sample of the less-charismatic part of the ecosystem: the parasites that infected the local megafauna. The combination is a snapshot of the complex, untouched world people first walked into around 15,000 years ago (as far as we know based on current evidence; the human settlement timeline is regularly revised as new sites turn up).