Archive for the 'Eavesdropping' Category
March 20th, 2017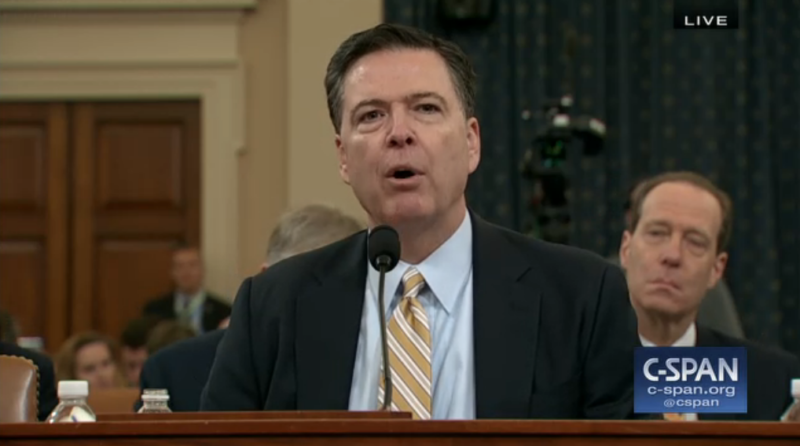 James Comey, the director of the Federal Bureau of Investigation, said Monday that there was "no information" that President Donald Trump was wiretapped by President Barack Obama during the 2016 presidential election. The director, testifying before a House Permanent Select Committee on Intelligence, also said that the agency was probing whether there was collusion between the Trump campaign and the Russian government. The US intelligence community has suggested Russia that hacked the Democratic National Committee during the election to embarrass Trump's presidential rival, Hillary Clinton.
"I have been authorized by the Department of Justice to confirm that the FBI, as part of our counter-intelligence mission, is investigating the Russian government's efforts to interfere in the 2016 presidential election, and that includes investigating the nature of any links between individuals associated with the Trump campaign and the Russian government, and whether there was any coordination between the campaign and Russia's efforts. As with any counter-intelligence investigation, this will also include an assessment of whether any crimes were committed," Comey said.
Moments later, in response to a question about Trump's claims on Twitter earlier this month that he was wiretapped by Obama during the election, Comey responded: "The department has no information that supports those tweets."
Posted in Barack Obama, Donald Trump, Eavesdropping, FBI, House of Representatives, james comey, Law & Disorder | Comments (0)